Mothers Day Flowers
Mother's Day is celebrated on 2nd Sunday in May each year in the United States. A mother will carry a baby in her womb for 9 months and in the heart for the rest of her life. In fact, a mother is the most beautiful and lovable word in any language.
Mother stands for many things such as pain, sorrow, grief, and sacrifices which she must undergo in order to keep her children secure and happy. That way, a mother is irreplaceable by anyone and anything. That is why Mother's Day is so important to a mother and child.
What is the History of Mother's Day?
Motherhood has been celebrated for centuries across the globe. The Greeks and Romans are credited with being the first nations to celebrate motherhood. In the United States, Anna Jarvis began a campaign in 1908 to establish a national Mother's Day. Jarvis was able to persuade her mother's church to celebrate Mother's Day on the death anniversary of her mother - May 10, 1908.
After that, Jarvis and her colleagues began a letter-writing campaign to establish a permanent national Mother's Day. Their plea was heard by the then President Woodrow Wilson who made an official announcement proclaiming Mother's Day to be held on the 2nd Sunday of May every year. This happened in 1914. From that time, Mother's Day is celebrated in the U.S. on the 2nd Sunday of May every year.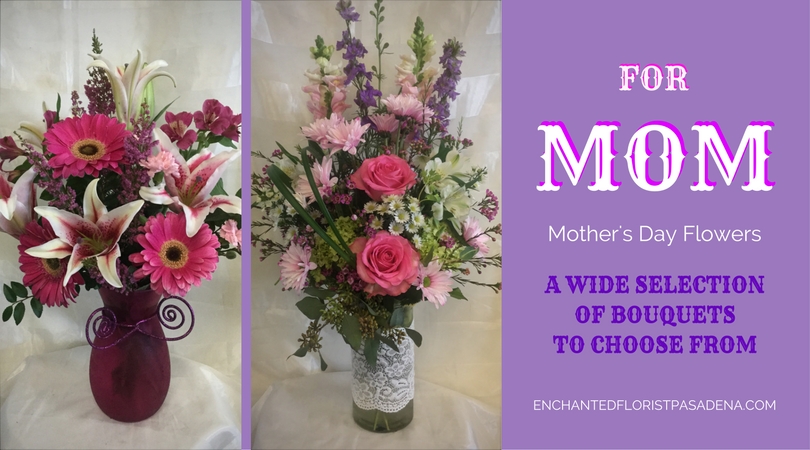 Flowers are considered one of the best gifts for a mother for Mother's Day. That is because a flower symbolizes pure love quite similar to a mother's love and affection. In addition, Mother's Day started out with children presenting their mothers with flower gifts.
Even Miss Jarvis distributed flowers to mothers in the area, especially carnations which are considered the traditional Mother's Day flower. A pink carnation is presented to a living mother to symbolize her love and affection. White carnations are worn to respect mothers who are no longer living.
What Flowers Are Popular for Mother's Day?
Even though carnations are the popular choice for Mother's Day, there are numerous other flowers that are gifted on that day. Some of them include roses, tulips, daffodils, narcissus, and a host of other flowers.
The best way to gift flowers for Mother's Day is to get an online flower shop to deliver them to your mother. With a host of flower shops in the Houston delivery area, how will you pick the best flower shop to deliver Mothers Day flowers to your mother? That is where Enchanted Florist steps in. Our quality of flowers and superior customer service are highly rated and recommended among friends.
How Do I Order Flowers for Mother's Day?
Enchanted Florist is a real brick and mortar flower shop. We offer delivery in our local area. For Mother's Day flowers, it is best if flowers are ordered at least 24 hours in advance giving us time to create and deliver they many extra orders we receive on this special holiday.
Call us at (832)850-7677 or Order Your Flowers Online Now